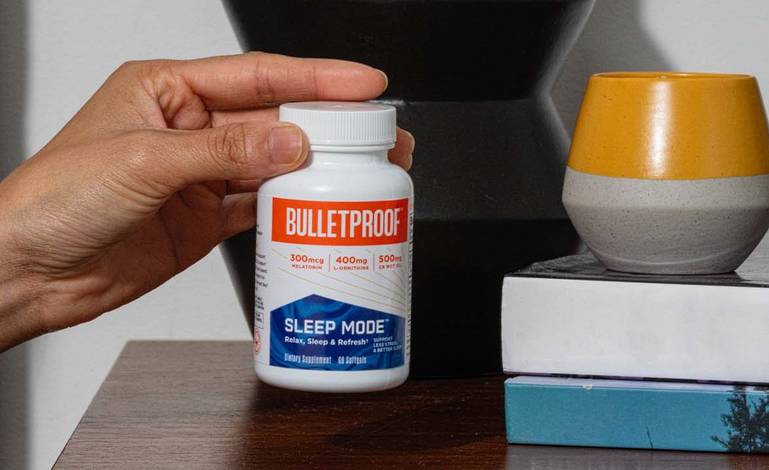 All human beings need sleep. But busy humans often have a hard time prioritizing shut-eye. Sometimes, it's hard to turn your brain off, settle down and shut off. Other times, we're jostled awake by interruptions—such as partners, children and pets—that make getting enough quality sleep difficult.
Bulletproof sleep supplements are here to help you shut down and recharge. Drug free and natural, our sleep supplements are sourced from quality, science-backed ingredients, helping you rest easy.
Powered by L-ornithine and plant-based melatonin, Bulletproof Sleep Mode is a sleep supplement formulated to support health sleep.† This is a sleep supplement for less stress, better rest and a more refreshed you.