How Our Subscription Program Works
Pick your favorite Bulletproof products
Choose Subscribe & Save on most product pages.
Set your delivery frequency
Anywhere from 2 weeks to 3 months. You're in control.
We'll email you before each shipment
Review, revise, and skip orders with ease.
Adjust as needed
Change your quantities. Change your items. Cancel anytime.
SHOP NOW
All the benefits. No hassles.
Built-in Convenience. Built-in Savings. Flexible Scheduling.

Save 20% on Every Order
Not just the first.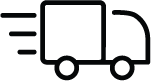 FREE SHIPPING
Never pay for shipping again.

Control Your Schedule
Change or cancel anytime.

10% off order add-ons
We got you covered.
*Free shipping on subscription orders applies to U.S domestic orders only.
You have questions? We have answers.
Visit your account to make changes to your subscriptions.
Easy access to add or remove items, manage your delivery frequency, skip shipments, or cancel your subscription.
VISIT MY ACCOUNT
Start saving today. Explore subscription items now.
SHOP NOW