Fuel your Body & Mind
with Bulletproof Greens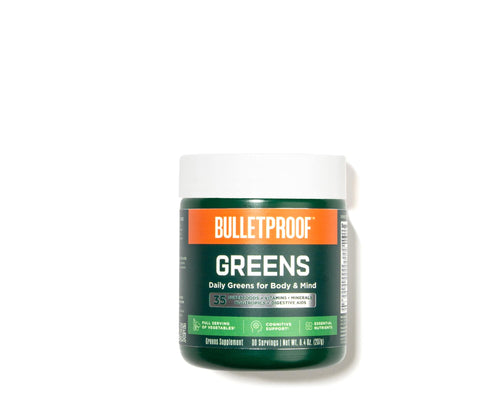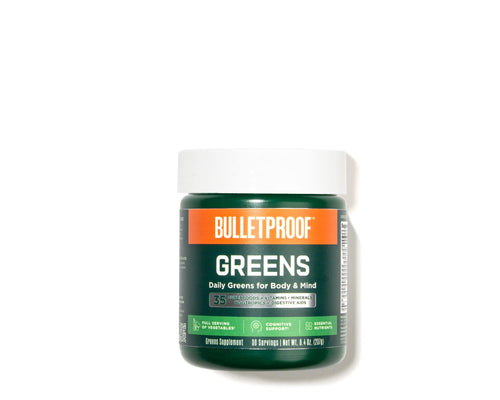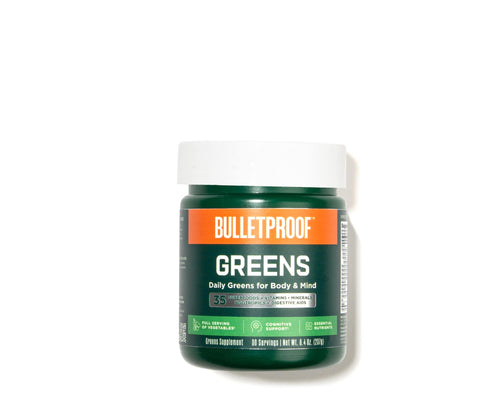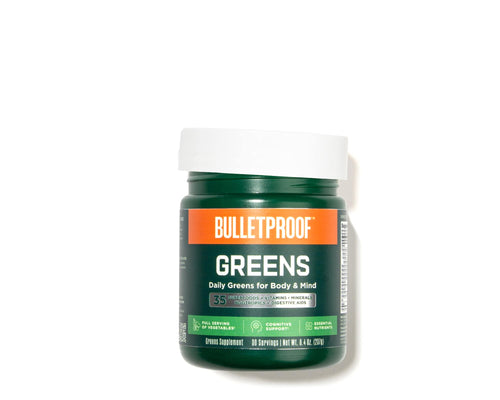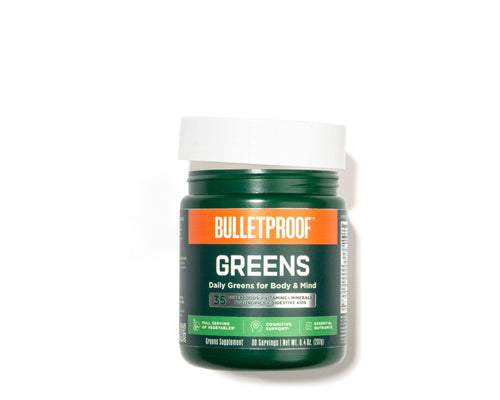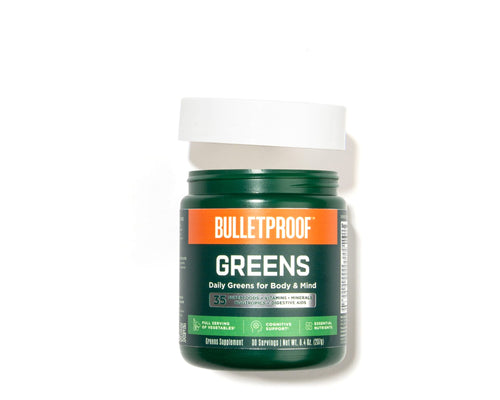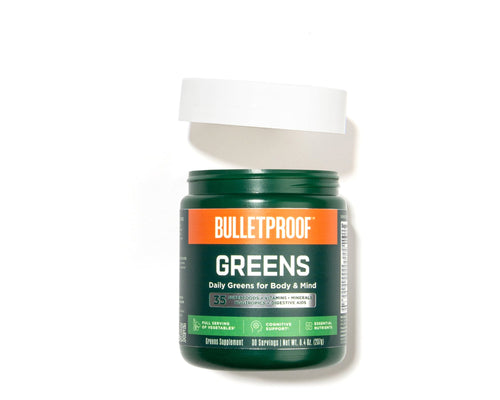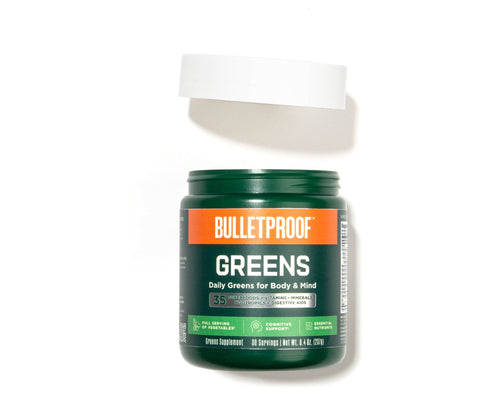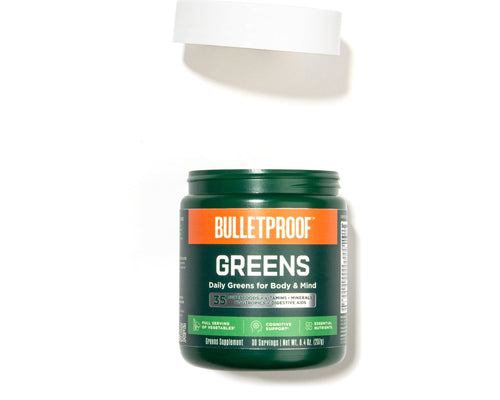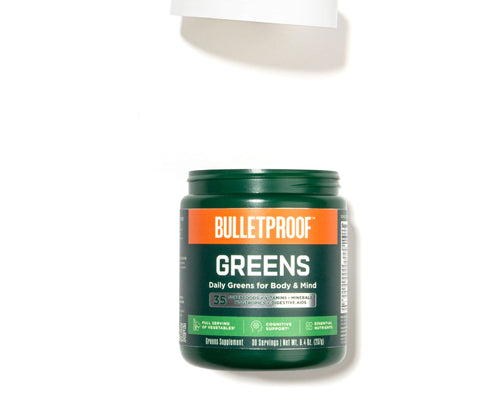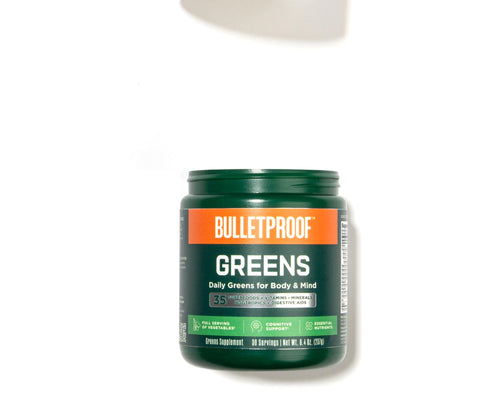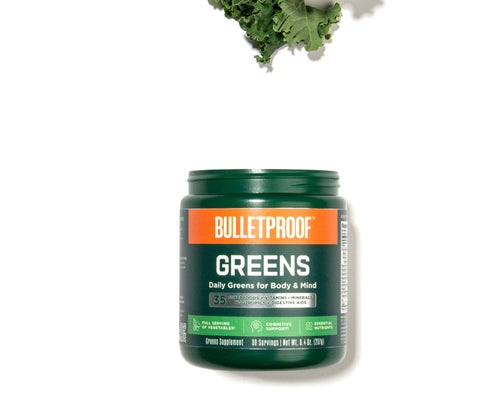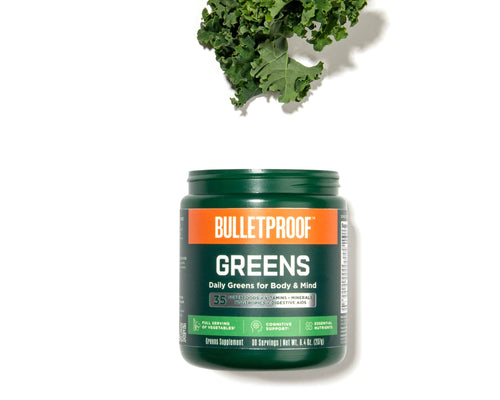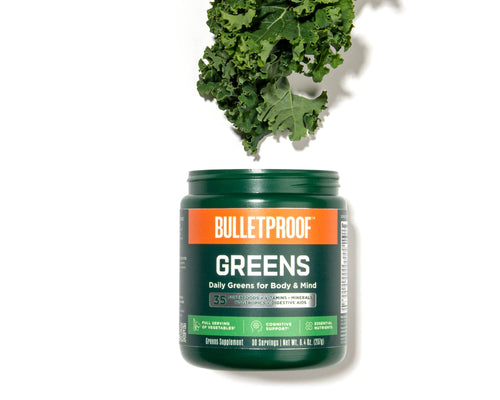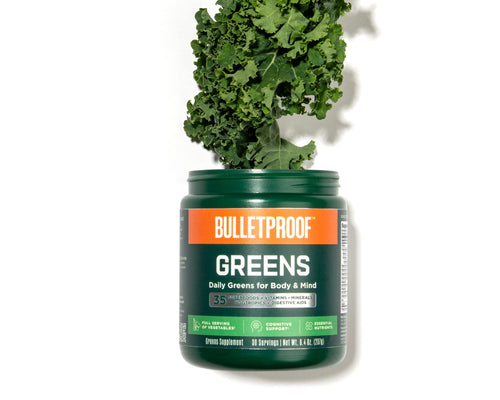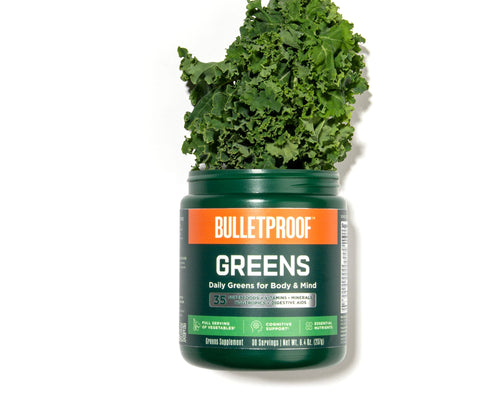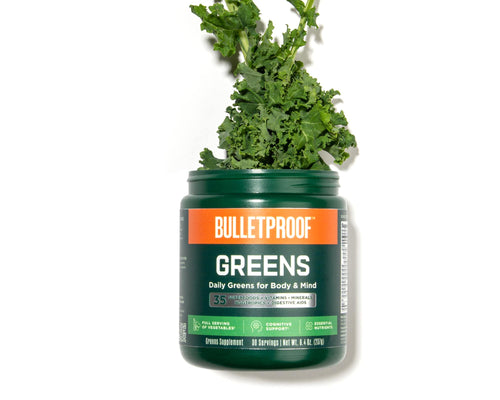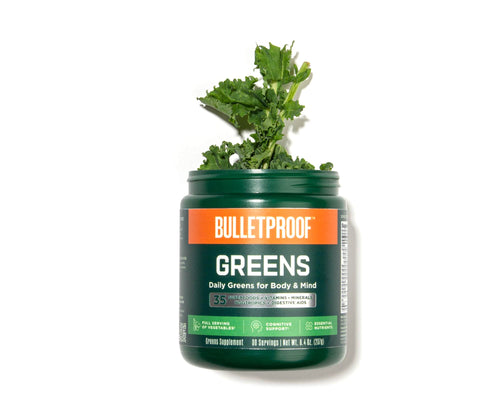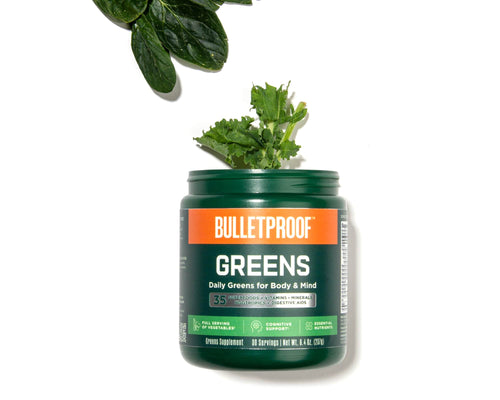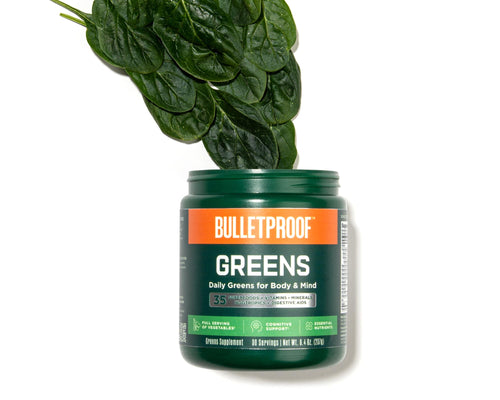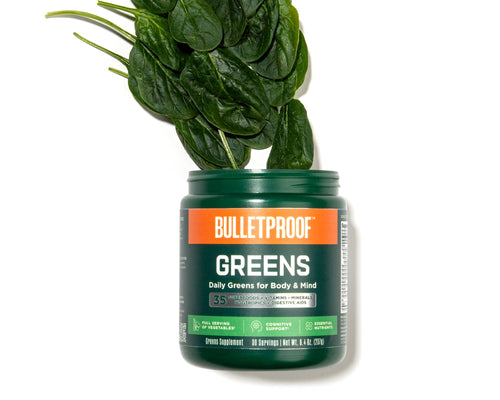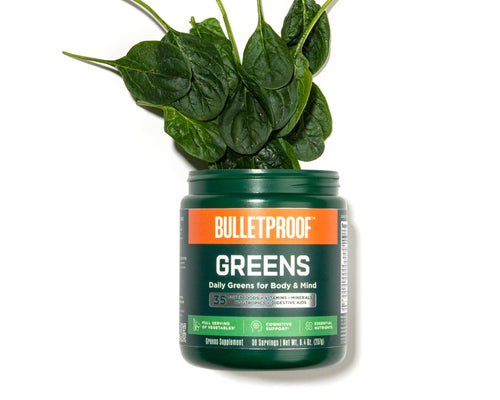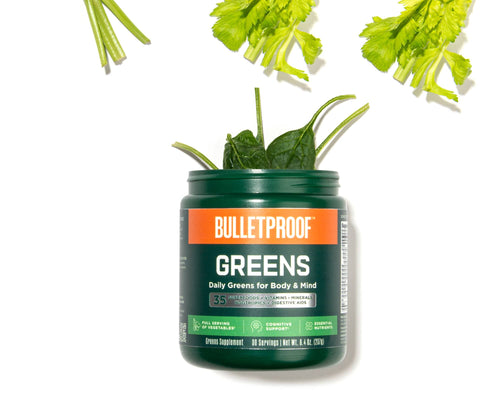 Supports
Overall Wellness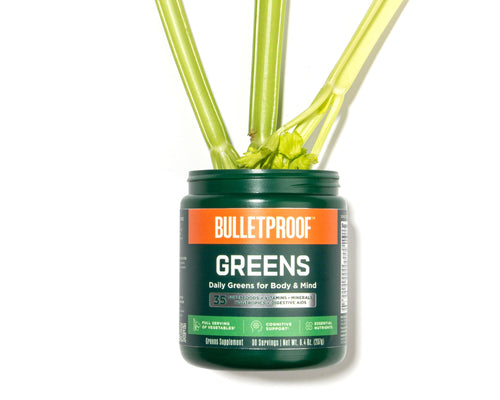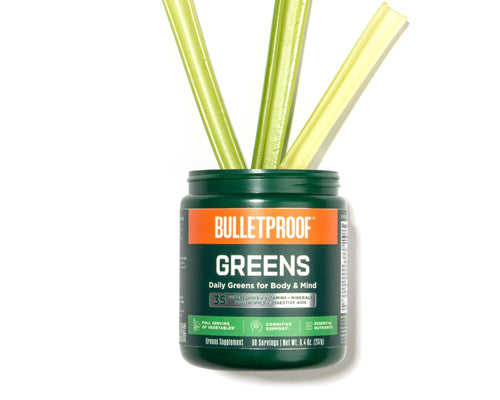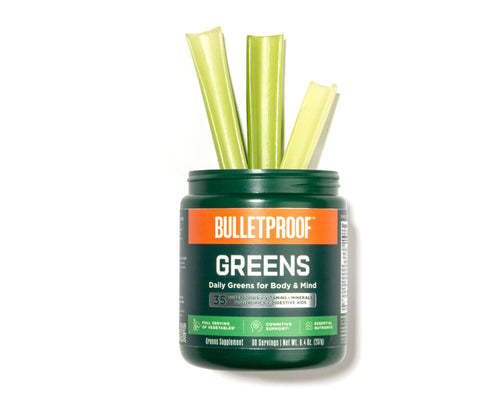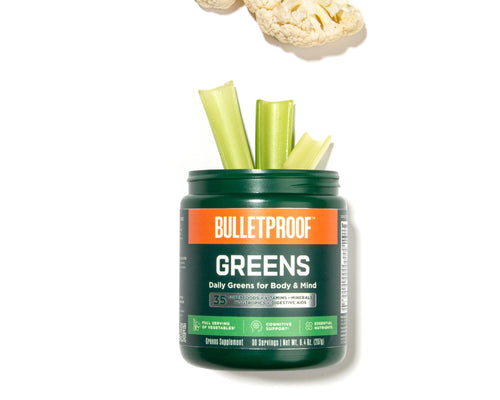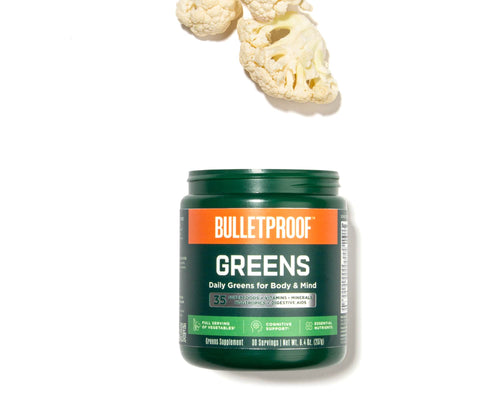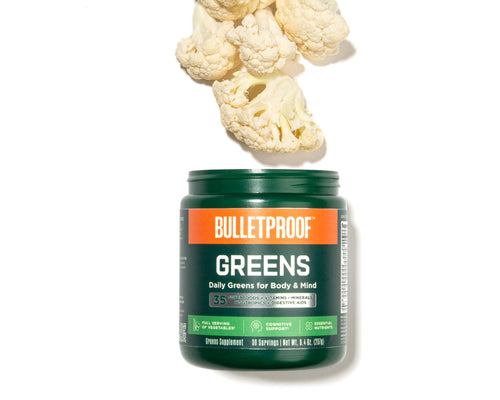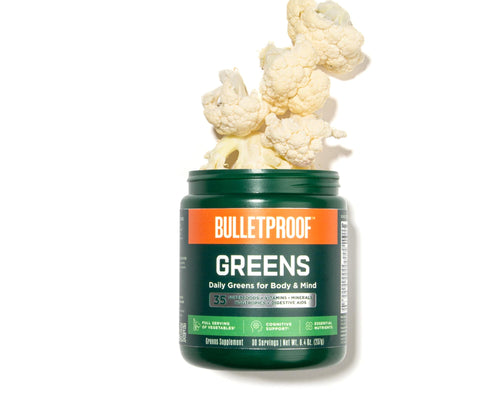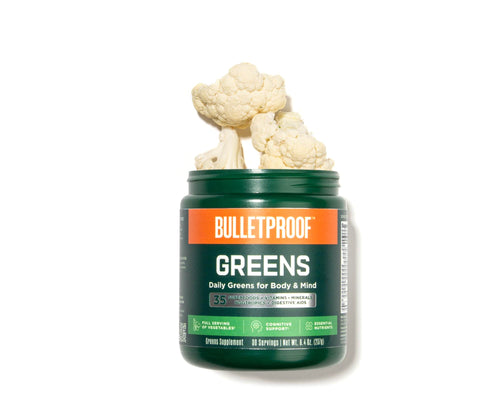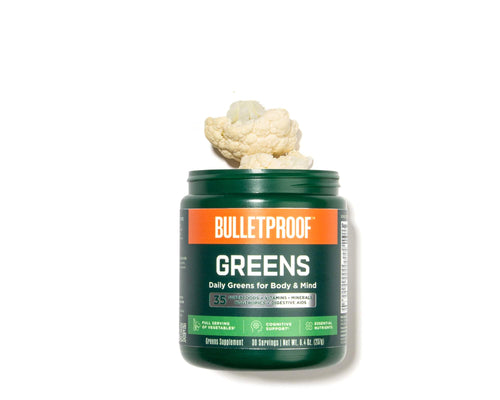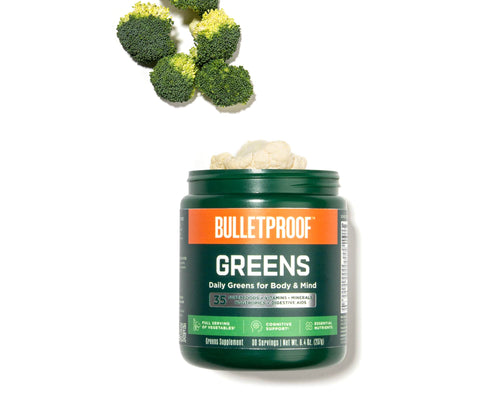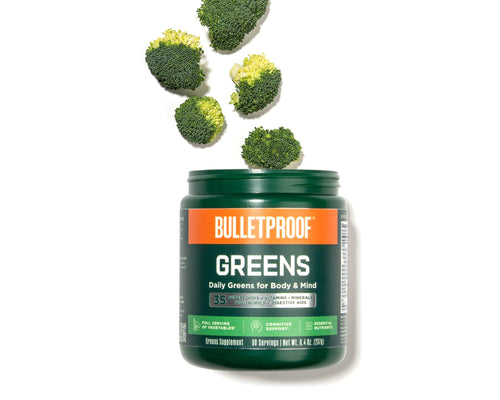 Promotes
Better Gut Health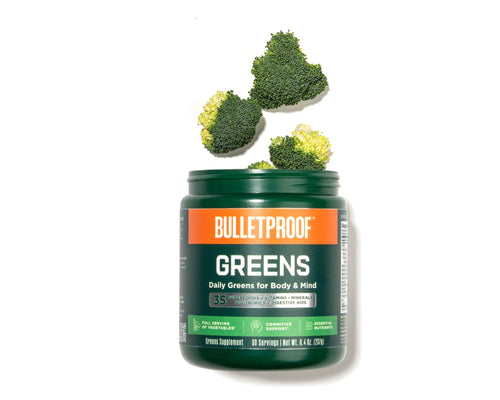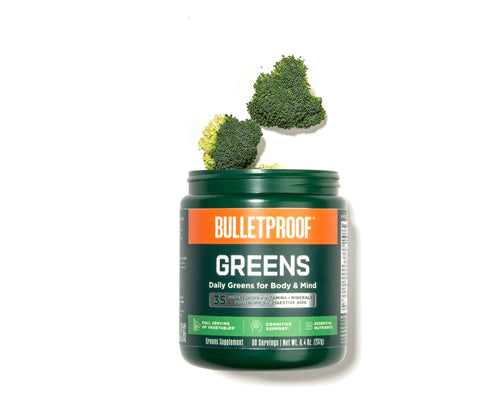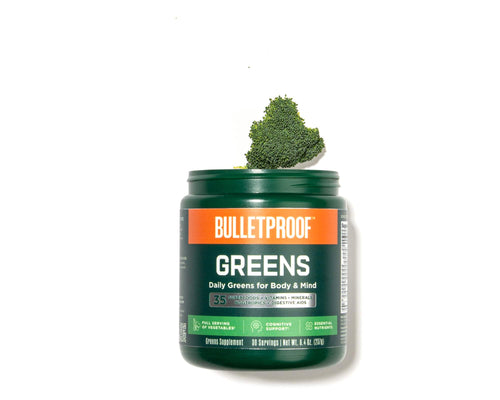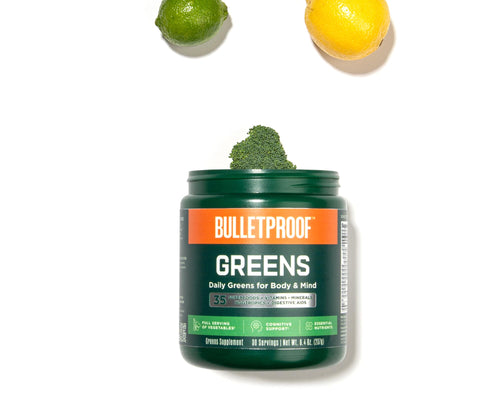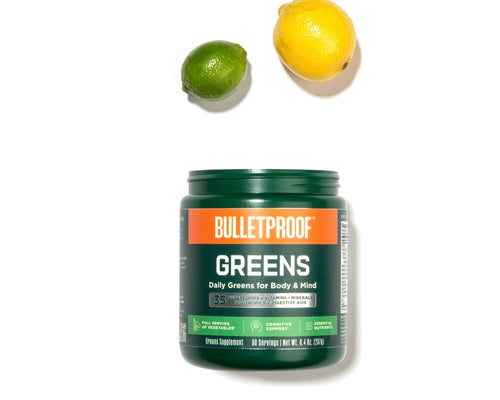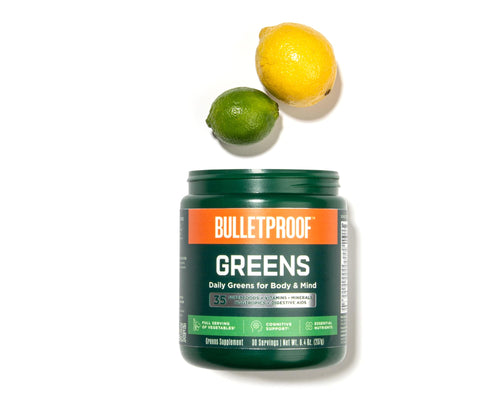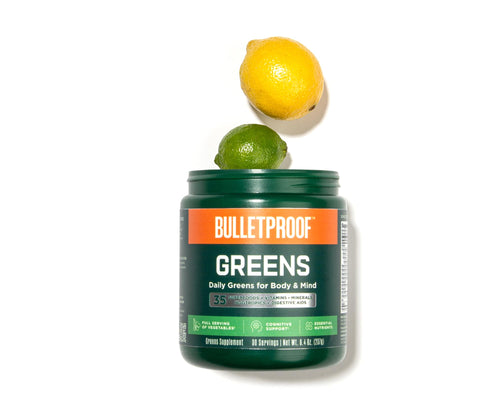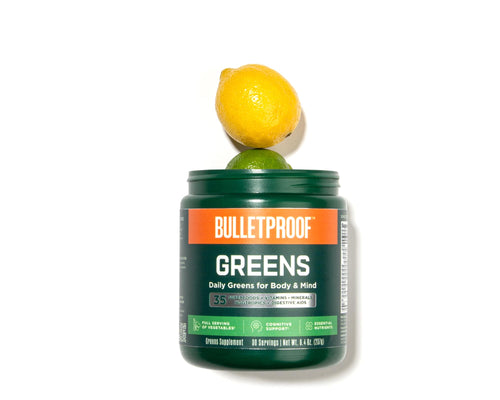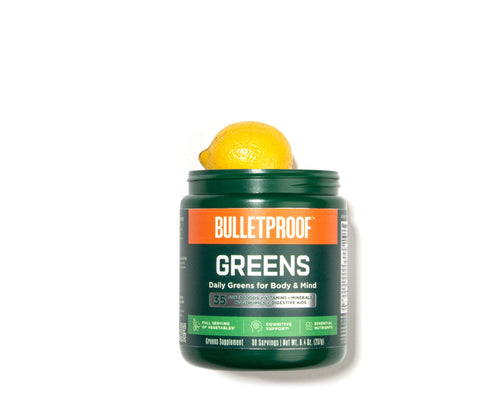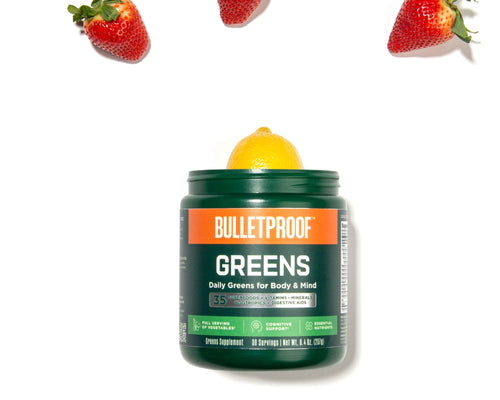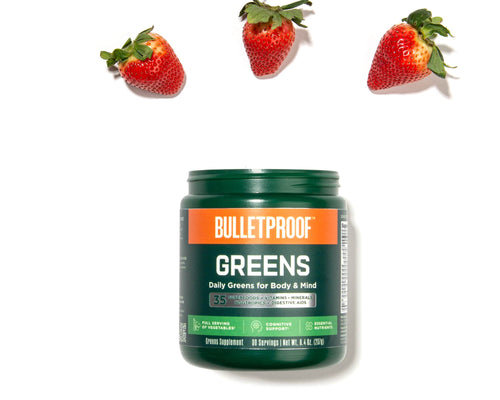 Supports
Cognitive Function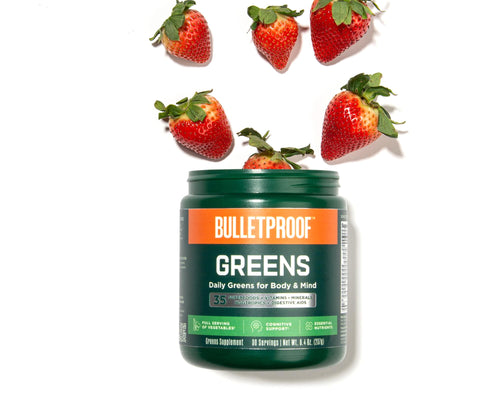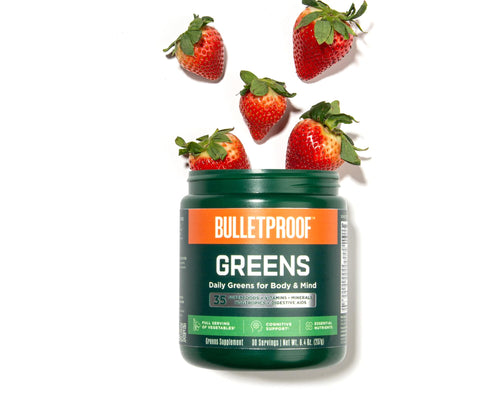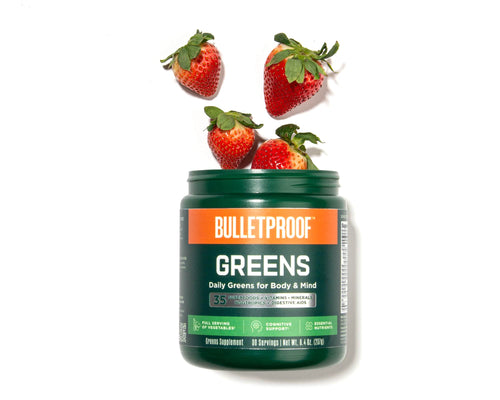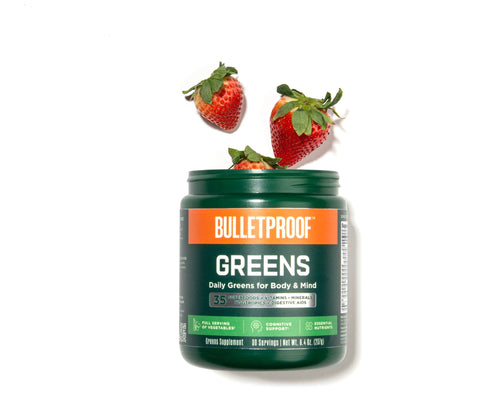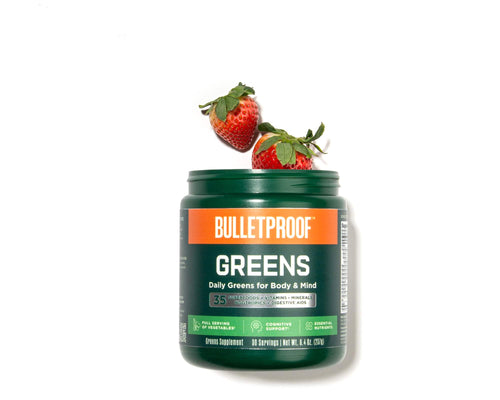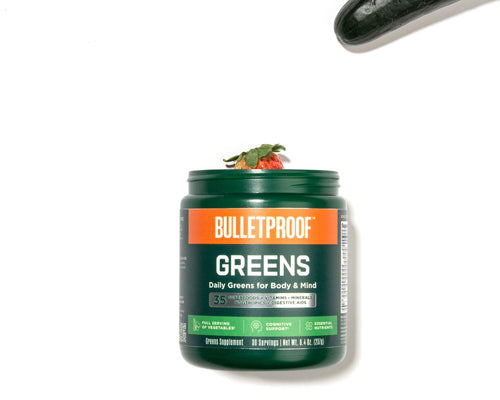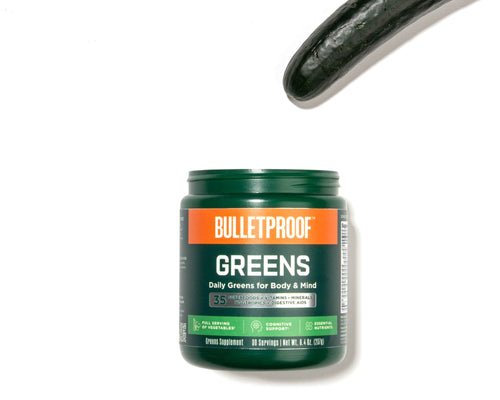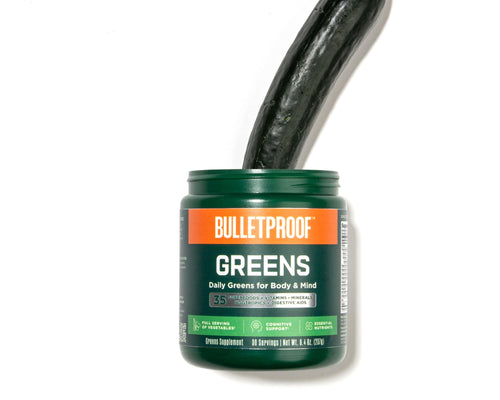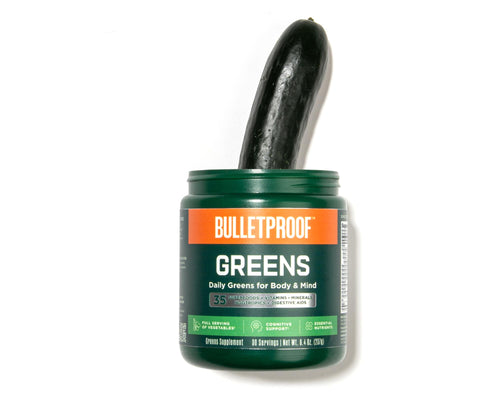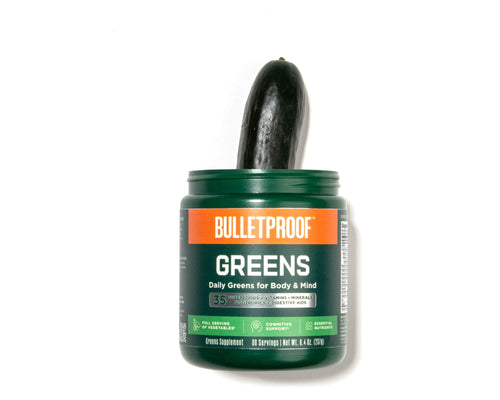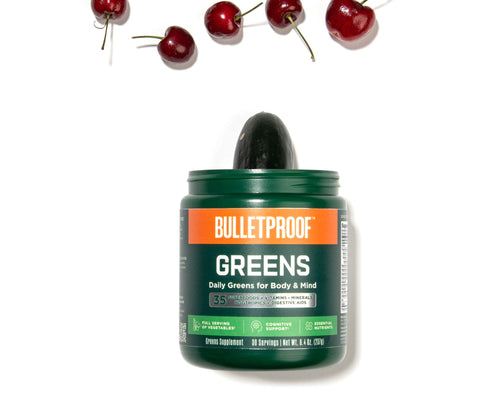 Provides
Essential Nutrients
&
Antioxidants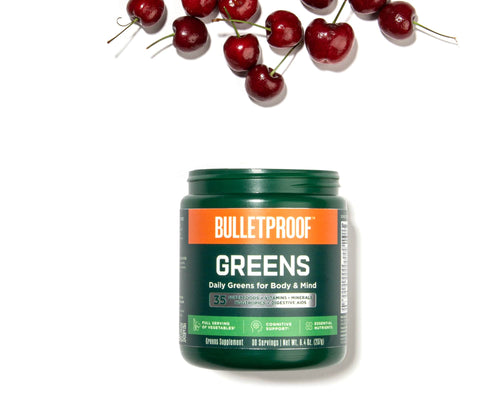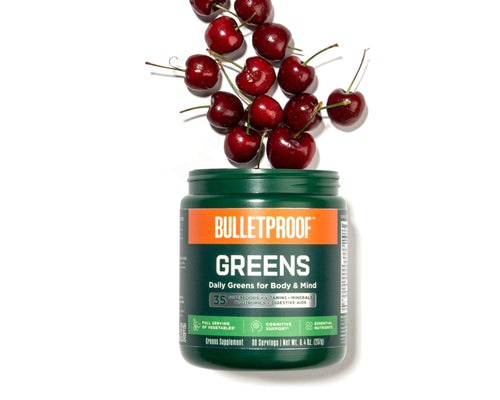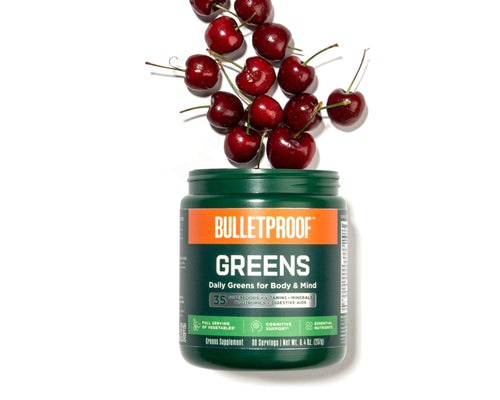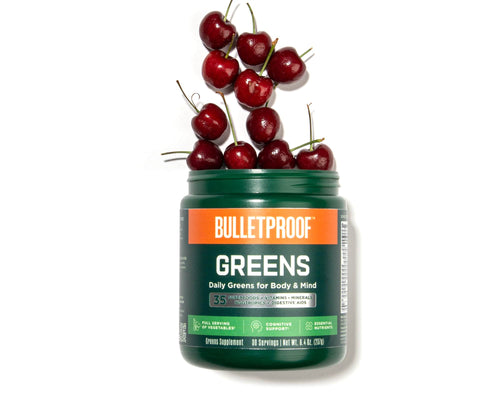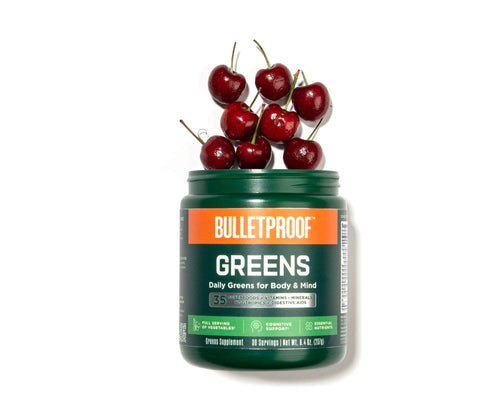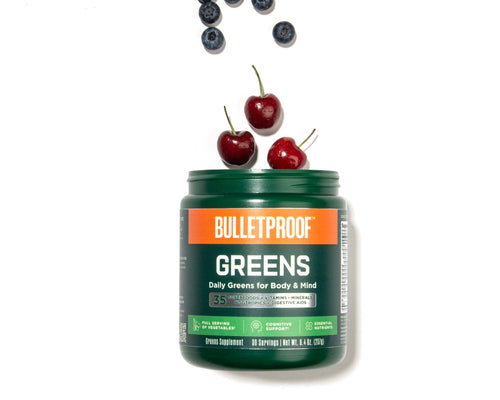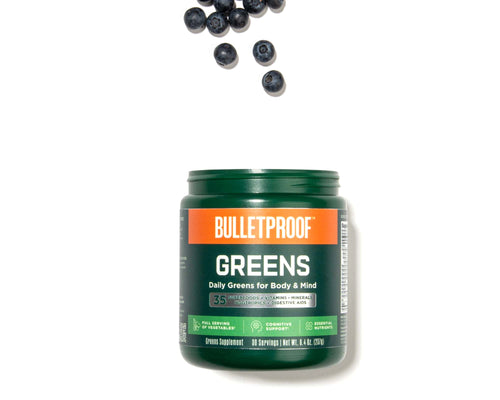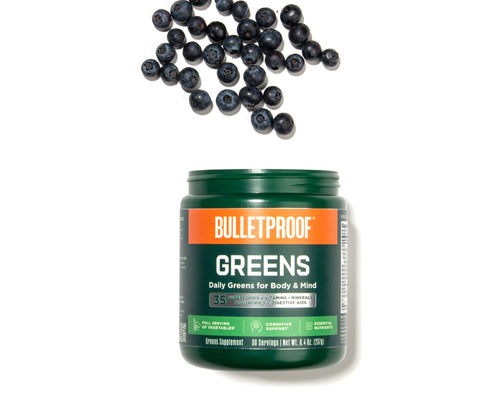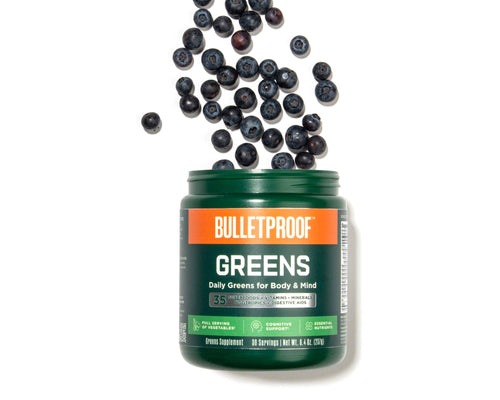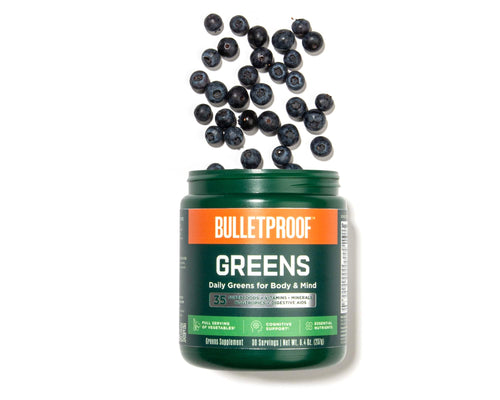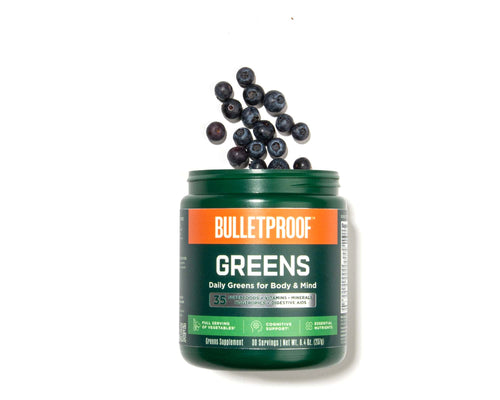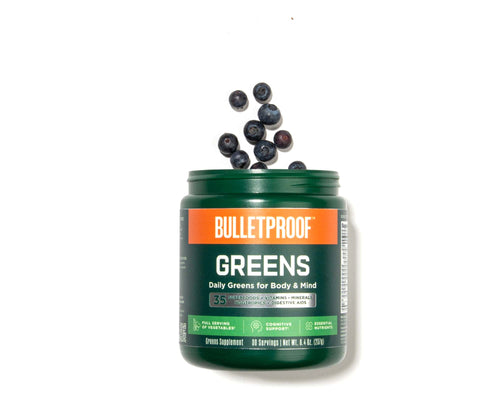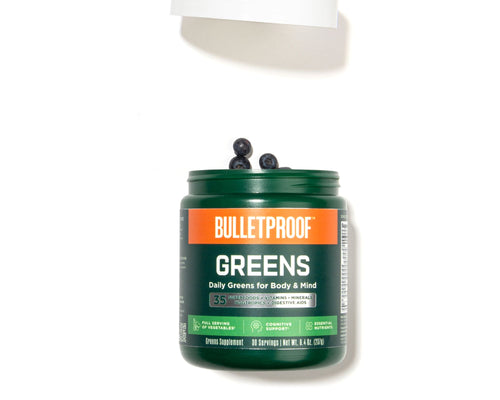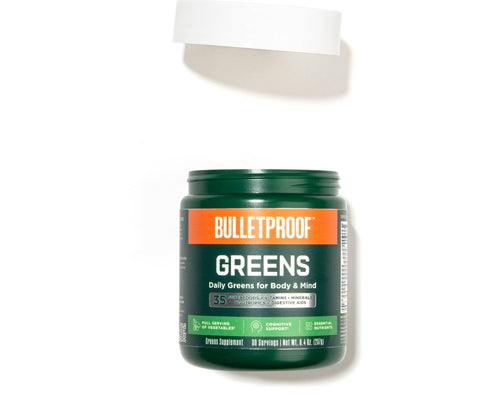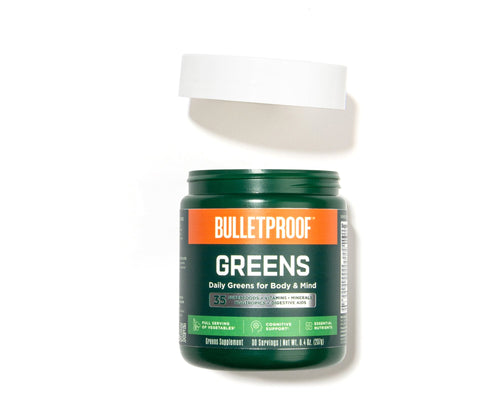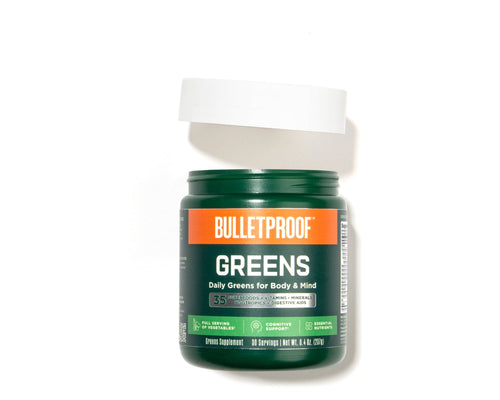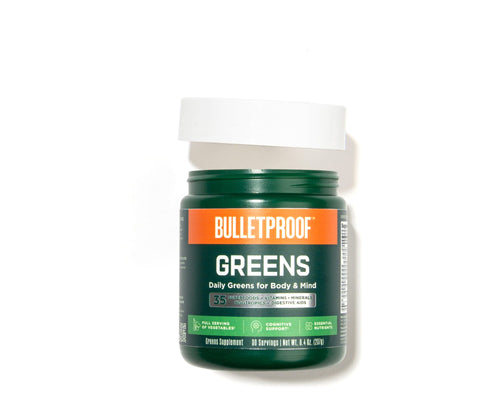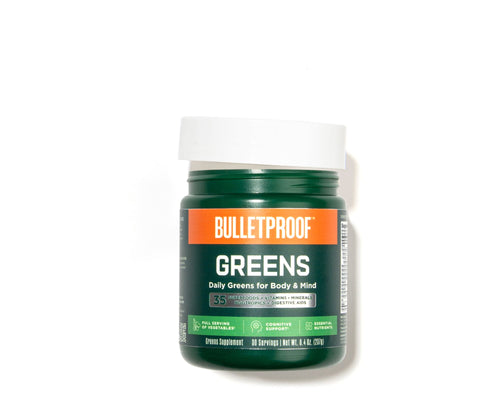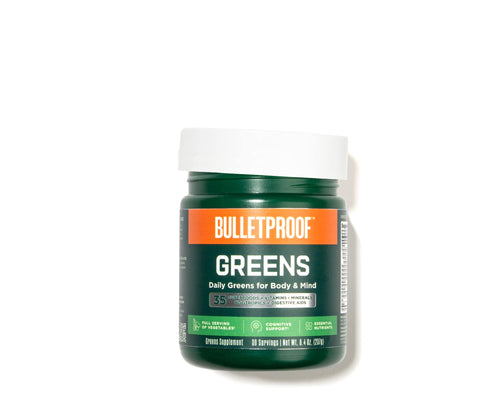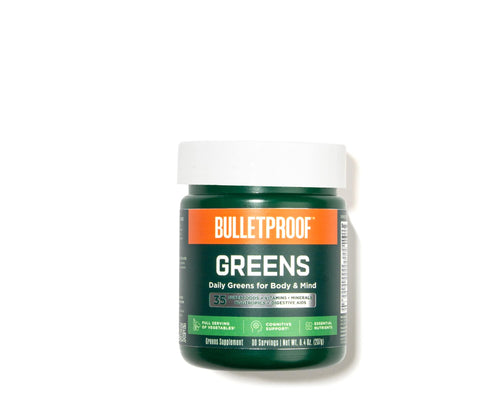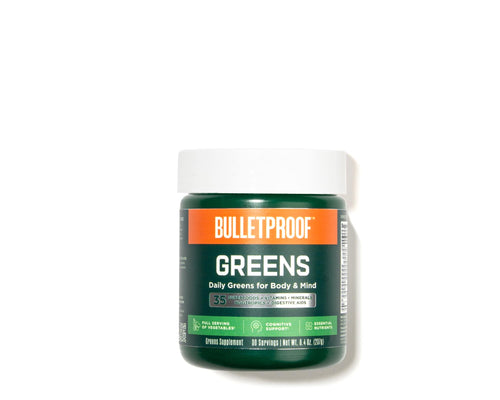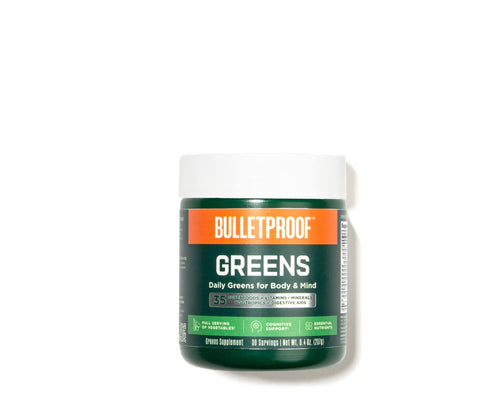 Ingredients
What's inside
A blend of:
Organic Spinach
Organic Kale
Broccoli
Organic Celery
Cauliflower
Cabbage
Kelp
Organic Cucumber
Limes
Lemons
Organic Blueberries
Organic Strawberries
Why it matters:
Full serving of vegetables◊
Keto-friendly, low-glycemic citrus, fruits and berries
Good source of calcium, iron and vitamin K2
Based off the Environmental Working Group's 2021 list, the top 20 ingredients, including the dirty dozen, are all organic
Did you know?
Only 1 in 10 American adults are eating enough vegetables a day.
A blend of:
180mcg vitamin K2 (Menaquinone-7)
100% daily value of B vitamins (B1, B2, B3, B5, B12)
200mg calcium (as calcium citrate)
Why it matters
Vitamin K2 supports a healthy heart and strong bones†
High potency B-complex vitamins support healthy energy levels†
Calcium citrate decreases the effects of oxalates, anti-nutrients that can interfere with mineral absorption†
Did you know?
There are two forms of vitamin K. We use K2 (MK-7) because it's more biologically active than other forms.†
A blend of:
Amylase
Protease
Alpha-galactosidase
Glucoamylase
Lactase
Protease
Invertase
Lipase
Acid maltase
Peptidase
Why it matters:
Supports healthy digestion†
Formulated to help you break down nutrients and absorb them better†
Did you know?
Certain enzymes like alpha-galactosidase and glucoamylase are great for helping your body break down plant fibers.†
Made of:
2 billion CFU (30mg) Bacillus coagulans (Lactospore®)
Why it matters:
Support a healthy GI tract†
Provide good bacteria to your gut
Did you know?
We formulated Greens with a shelf stable probiotic strand, Bacillus coagulans, because its effectiveness is based on scientific research.
A blend of:
Acai berry
Acerola fruit
Green tea extract
Spirulina
Chlorella
Why it matters:
Provide antioxidant support from nutrient-dense foods†
We chose ingredients that are known to have overall health and wellness benefits
Did you know?
Superfoods have been ingested for centuries for their beneficial effects.